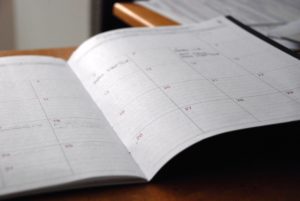 I hope you are having a wonderful holiday season.  It seems like yesterday we were ringing in 2016!
Looking over my calendar to take stock of all that happened during the past 12 months is something that I love to do.
It was a full year.
In the spirit of year-end reviews, I'm sharing a summary of my 2016 posts.
They were inspired by 2016 events, but the concepts are timeless.
Considering starting with Resolutions: Before Acting, Record and Reflect.  Although written last January, you can use this blog post as a guide to conduct your own year-end review as we flip the calendar – simply replace '2016' with '2017' when reviewing it.
Do any of the titles below intrigue you?  If they do, create the time  to fully digest the information and perhaps put an idea into practice.
Resolutions: Before Acting, Record and Reflect
Closet Organization: Two Habits, One Secret
Three Tough Truths of Organizing
Reasons to Bring Your Work Home
Nobody Wants to Deal With Your Sh*t
Find What You Need with Evernote
Twice and thrice over, as they say, good is it to repeat and review what is good.  
~Plato
One of the fun things I was able to add to my year-end review was the chat with Kelly and Maggie on the Strong Body Whole Heart podcast.  Click either image below to join the conversation!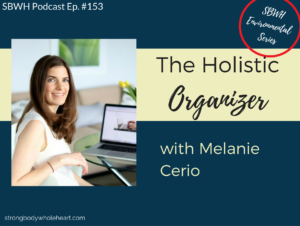 What went well for you this year? What did you learn from the things that didn't go as you might have expected? Please leave a comment and let me know!